what are you waiting for?
TRIMIX ONLINE as low as

$179
(that's as low as $5 per dose!)
includes consultation, prescription and shipping.
*Telemedicine visit billed separately
*Prices vary on patient needs
**We respect your privacy and will not sell, distribute or lease your personal information to third parties unless we have your permission or are required by law. By submitting your information, you agree to our terms of use and privacy policy.
You Don't Have to Live With Erectile Dysfunction
If so, Trimix Therapy may be right for you. Speak to our team about how prescription-Trimix can help restore the performance you have been missing.
what are you waiting for?
GET STARTED IN
3 EASY STEPS

FILL OUT CONSULTATION REQUEST
Our staff will contact you to go over your goals for the treatment as well as the cost for treatment.

TELEMEDICINE APPOINTMENT
Complete a telemedicine appointment with a physician specializing in erectile dysfunction (ED), who will make a treatment recommendation.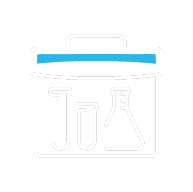 MEDICATION DELIVERED TO YOUR DOOR
Receive your medication quickly and discreetly from one of our FDA regulated pharmacy partners.
What Does Trimix Treatment Include?
Our Trimix treatment plans are custom built for every single patient. We offer over 40 different formulas and strengths of Trimix , BiMix and QuadMix to ensure every man gets the results he deserves!
We guarantee that you will receive top of the line care from our team of medical professionals, many of whom are leaders in the field of Erectile Dysfunction.
We are proud to offer you the only "No-Hidden Fees" guarantee in the Trimix industry! Our program is 100% all-inclusive!
Frequently

Asked Questions
A: Yes, when done under the supervision of a medical professional, Trimix is an extremely safe and effective treatment for erectile dysfunction (ED). As with any medicine, Trimix and Quadmix can come with side-effects, the most common of which are headaches, dizziness, pain at the injection site, and prolonged erections.
A: With GetTrimix Online you will never pay more than $179 per month, for regular Trimix, unlike many other clinics which can cost $500+ just to get started! It's an all-inclusive package, meaning everything from your online medical visits and prescription medications are all included. We proudly offer the lowest-cost care in the nation because it's our belief that finances should never stand in the way of effective medical treatment.
We believe that effective medicine should be affordable for everyone, without the fear of surprise bills or price increases.
That's why we offer a guaranteed $179 ALL INCLUSIVE PROGRAM!
what are you waiting for?
Our site uses cookies to personalize content and adverts, to provide social media features and to analyze traffic.
Copyright © 2020. All Rights Reserved.